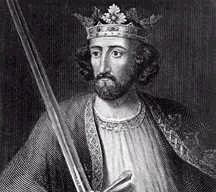 Persecution of the Jews

As Edward exercised greater control over the barons, his popularity waned. To combat his falling popularity and to drum up support for his campaigns against Wales and Scotland, Edward united the country by attacking the practice of usury which had impoverished many of his subjects. In 1275, Edward issued the Statute of the Jewry, which imposed various restrictions upon the Jews of England; most notably, outlawing usury and introducing to England the practice of requiring Jews to wear a yellow badge on their outer garments. In 1279, in the context of a crack-down on coin-clippers, he arrested all the heads of Jewish households in England, and had around 300 of them executed in the Tower of London. Others were executed in their homes. Edward became a national hero and won the support he needed.

Expulsion of the Jews

By the Edict of Expulsion of 1290, Edward formally expelled all Jews from England. The motive for this expulsion was first and foremost financial - in almost every case, all their money and property was confiscated. They did not return until the Seventeenth Century, when Oliver Cromwell invited them to come back.

Edward, after his return from a three year stay on the Continent, was around £100,000 in debt. Such a large sum - around four times his normal annual income - could only come from a grant of parliamentary taxation. It seems that parliament was persuaded to vote for this tax, as had been the case on several earlier occasions in Edward's reign.